family run and student oriented






Join our email list
Be the first to know about new classes, events, and more.
equestrian centered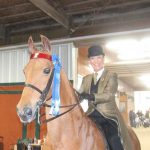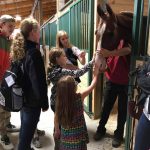 WoodWind operates as a full service training facility and lesson program which holds it's lessons later in the day to accommodate our schedule for training horses or camps in the mornings.
Catering to all ages and skill sets, we are able to teach year round in our comfortable indoor facilities. We also offer outdoor lessons for our intermediate and advanced students, weather permitting.
Exceptions can be made for the hours below for select students based on schedule, homeschooling, and etc. Please speak to an instructor about your schedule situation and we will try to help!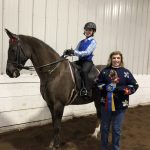 Saturday
11 am – 4:00 pm
Scout and B-Day slots available!
Closed Sundays

They are reserved for your Scout or B-Day party!
Our Facility: 2721 S. Justen Road
McHenry, IL 60050
exciting & upcoming events!
Showstoppers Show Prep Meeting
Make sure to join us Saturday 2/8 from 3:30-5pm at the show barn for our Show Prep Meeting! Demonstrations of clothes, riding, makeup and hair. Also pick out a new outfit for 2020 and have Jodi help you accessorize with whips, earrings, magnets and more!
Saturday, February 22nd
10 AM Start!
Saturday, February 29th- Snow Date
UPHA Winter Warm-Up Show
Show off the farm for the first time in 2020 at this great open show!
Show academy or your show horse off the farm and start off your show season the right way!
Sign up at the barn!
Showstoppers Meeting!
Clean-up for barn show and make horse treats!
Help us clean the barn up for the Woodwind Farm Spring Fun Show and make horse treats to sell as a fundraiser at the show as well! Fun and informational meeting that not only helps the Showstoppers but makes your horses "show ready" for the following Saturday!
Saturday, March 14th
1PM Start at the Show Barn!
Woodwind Farm Spring Fun Show
Come participate in the first of 4 barn shows this year at Woodwind Farm.
Enjoy this casual horse show by riding some of your favorite horses, participate in your first show or gain more horse show experience!
Pick up a sign up sheet at the barn and sign up today!
Easter at Woodwind Farm
Photo fundraiser and hunt will need showstopper volunteers to help coordinate and run! Pictures are $10 a session with emailed and edited photos! Hunt is $5 for Showstopper Members and $8 for Non-Members
Photo fundraiser for kids 6 & Under 2:45-3:15PM
Hunt for kids 6 & Under 3:15-3:30PM
Photo Fundraiser for kids 7 & Over 3:15-3:45
Hunt for kids 7 & over 3:45-4:15
Saturday, April 18th
Junior Judging- 10AM Start! (ending approx. 12PM)
Woodwind Farm Showstoppers Junior Judge at IASPHA Spring Horse Show
Join the Woodwind Farm Showstoppers at IASPHA Spring Horse Show in Gurnee, IL (at Fields and Fences Equestrian Complex) for a fun morning of Junior Judging. Check in at Woodwind Farm's barn (entrance closest to Hunt Club Rd. or Far East side of the barn) to grab a "cheat sheet" to study what class names mean before you enter the show ring to judge.
Sign up for junior judging at horse shows is usually in the show office or near the arena (with a nice lady with a clipboard and a large crowd around her).
Read up about Junior Judging here: https://www.asha.net/clubs/juniorjudging/
Check out of Junior Judging Information Sheet below!
Sip and Paint at Woodwind Farm
Enjoy our Sip and Paint event at Woodwind Farm!
Bring your family and friends and join us for this great event. Sip and chat with your friends amongst the company of your favorite 4-legged friends!
$55 a person and take your beautiful painting home
BYOB!
Woodwind Farm Spring Barn Show
It's time to shine and show off what you've been working on! Whether you are new to the show ring, have done a few barn shows, or compete throughout the Mid-West circuit off the farm, practice your skills at the friendly but competitive Spring Barn Show!
We will be offering classes from beginners all the way up to our suited riders to get ready for a great show season in 2020!
Check out information on our challenge class as well!
Kids Only Ride Night
Join us at Woodwind Farm with a group of great people and riders for a fun night of horseback riding games!
This is a great opportunity to sharpen your skills in a fun way and hang out with your new or old barn buddies!
Welcome to those who can confidently ride by themselves.
Snacks will be provided but feel free to bring something to share!
Bring a Friend Week!
Bring a friend during the week of May 6th-11th  to join you during your lesson and you will each receive $5 off your regularly priced lesson!
This is such a fun way to show your friends what you do for fun or sport!
Want to bring 2 friends. Schedule another lesson during the week and receive $10 off your second lesson and your friend still gets $5 off of theirs!
Limit of one friend per lesson (not applicable to Kids Ride Night).
Friend must be a new rider at Woodwind!