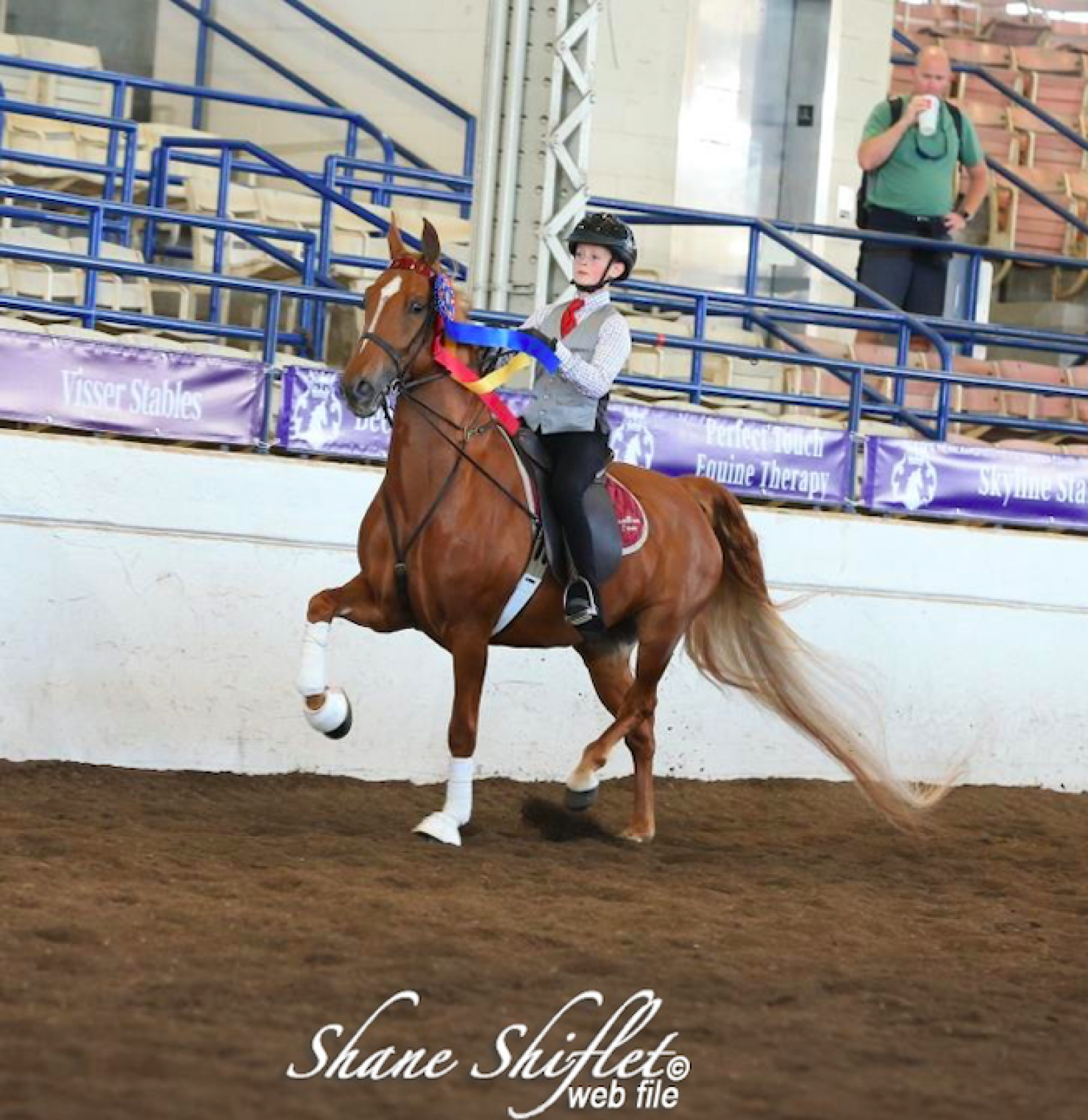 Miss Alexis Rose
Royal Crest's Rockin' On Heir X Safari Sage
"Nutmeg" is a 6 year old mare who was home bred. Out of a game mare who has lines going back to the great, Sultan Santana, she is kind, game and ready to show. Like her half brother, CH Highly Caffeinated, she will make a great amateur/junior exhibitor horse in any pleasure division.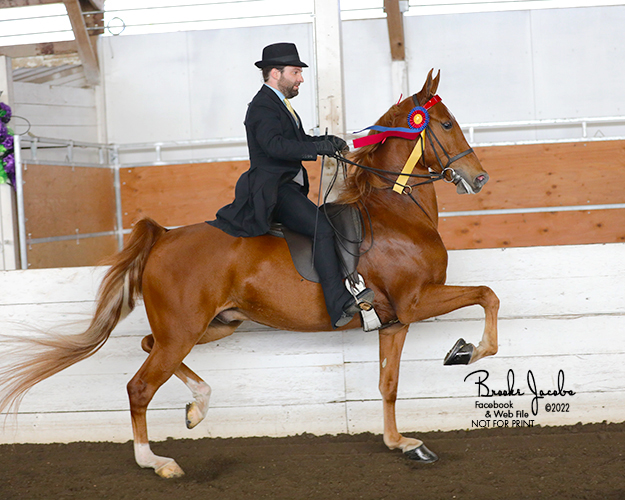 #G- Pending
Inky
Royal Crest's Rockin' On Heir X Safari Sage
Inky is a full sibling to Miss Alexis Rose. This big moving 4  year old gelding is a blast to ride and will make a great show horse! He's a clean slate for whatever you would like to make him- walks, trots and canters. He's great off of his hind end and you can't miss his wide eye!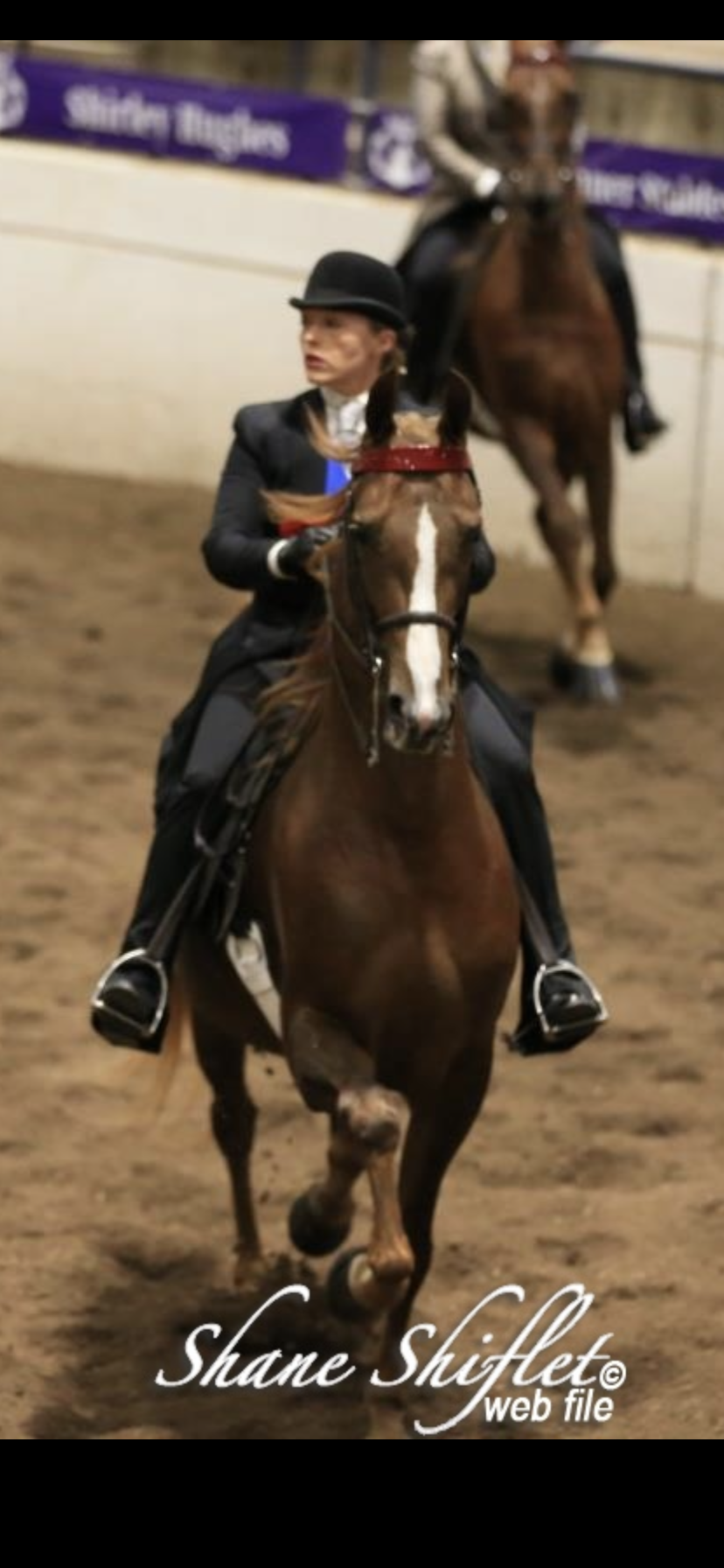 MBA's Park Avenue Posy
MBA's Sir William Blue X MBA's Cary's Charm
 "Posy" is a flashy and energetic 3-year old mare who was 3rd out of 18th in the 2019 Wisconsin Futurity Breeders Championship. She is eligible for the 2020 WI Futurity Breeders Championship as well!
Be sure to add this fresh new face to your barn!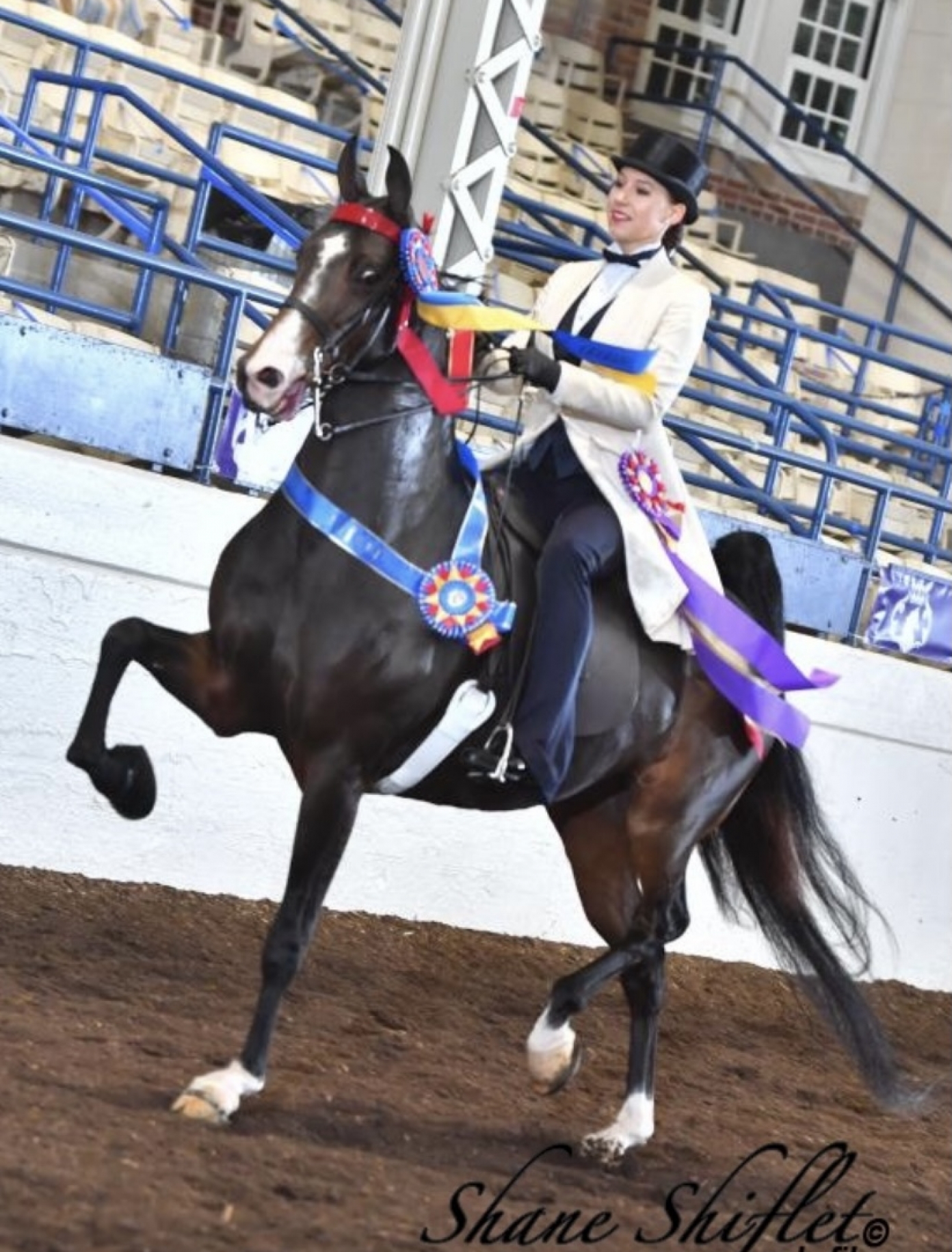 Amplify
First Night In X Roses in the Heir
"Piper" is a 7 year old mare who is trainer owned and rocked the the 2020 show season with very successful trips around the arena in Open and Amateur Park. She finished out her 2020 show season by being crowned Monarch National Champion in the Amateur/Junior Exhibitor Park class with rider, Emily McGurn. She is looking for her next partner looking to have the time of their life in the show ring!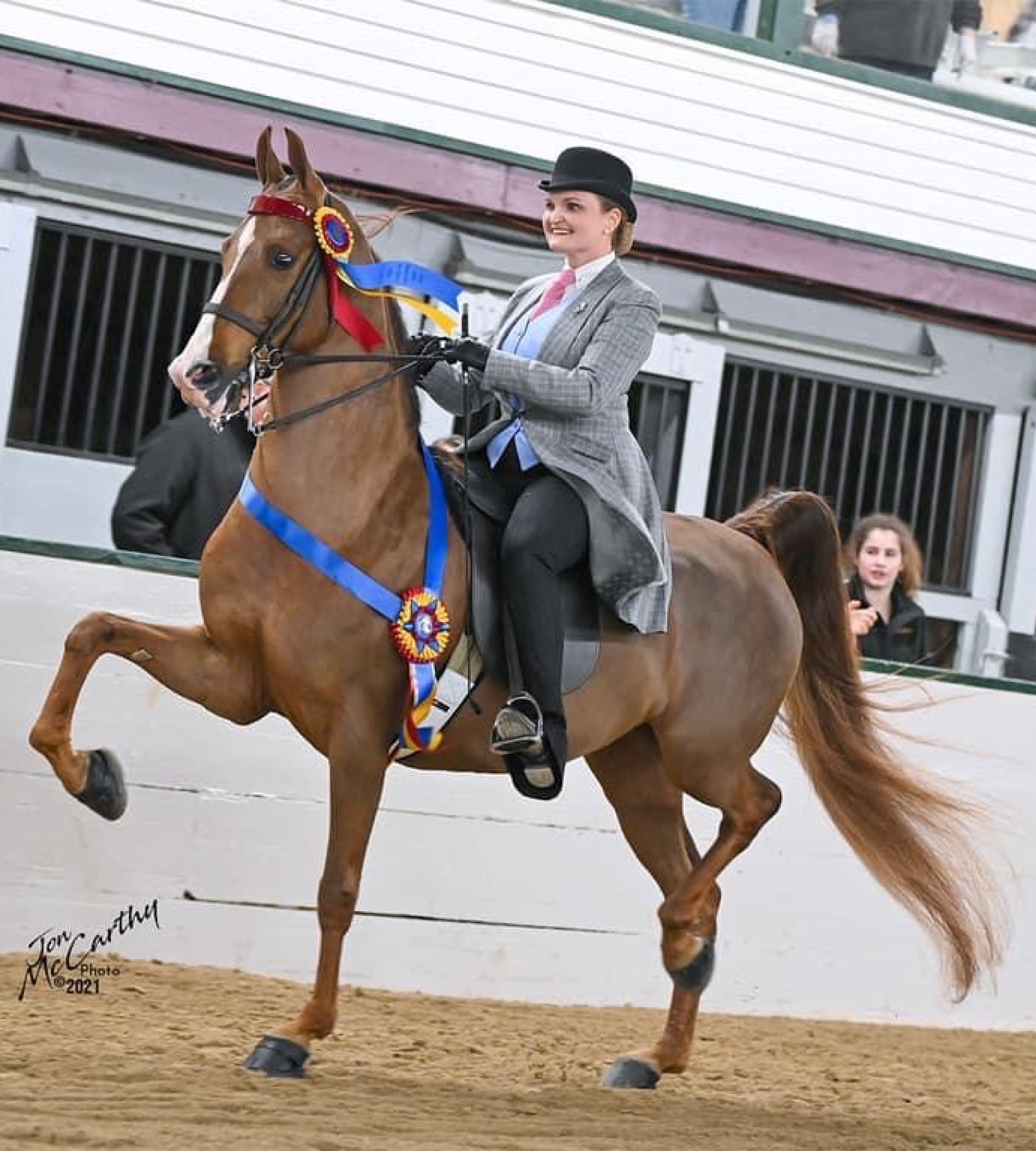 Ramble On Rose
Congratulations to Rose's new rider, Cassidy and receiving trainer, Sarah McClintock at Highland Ridge Stables!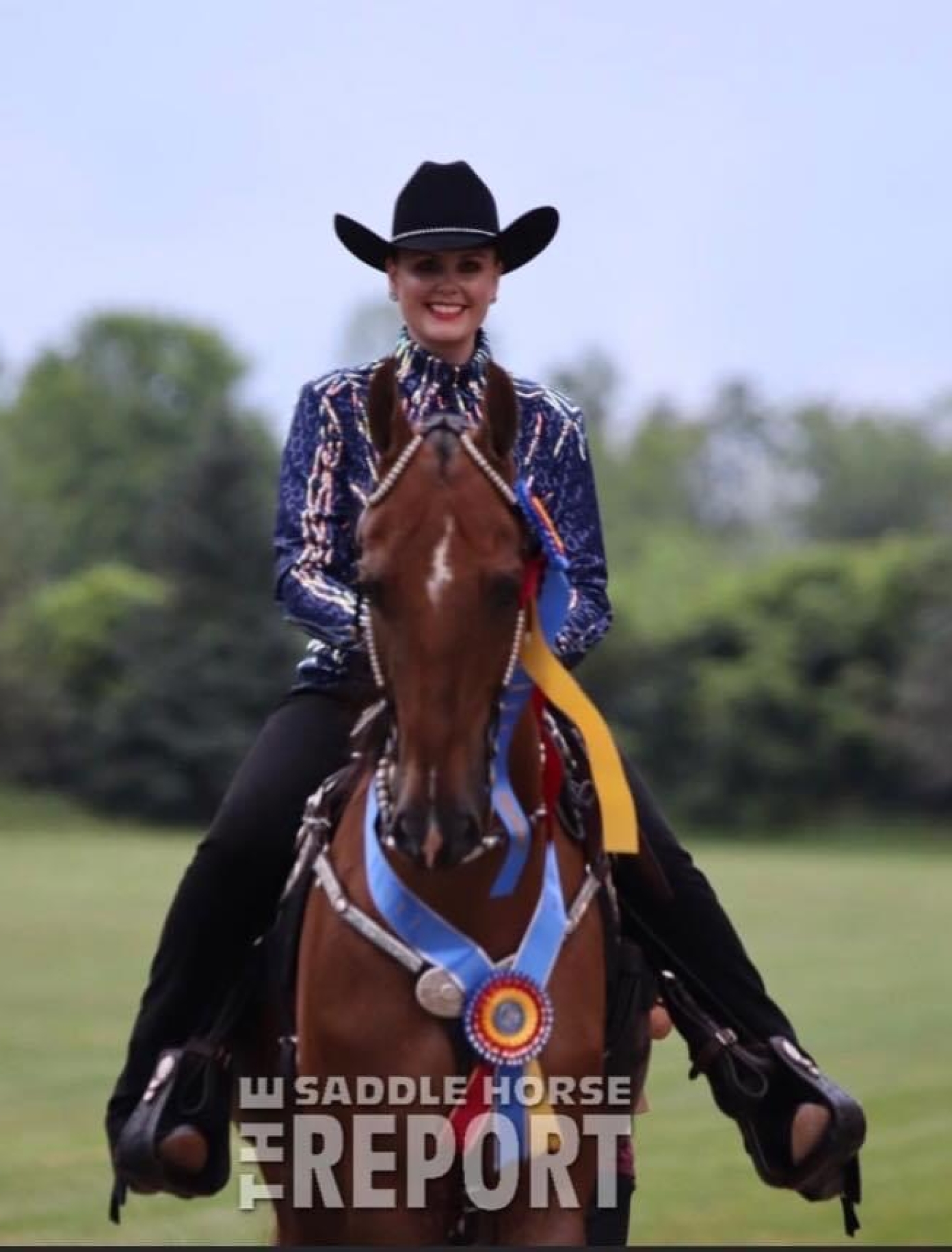 Ro & Me's Kiss Me If You Can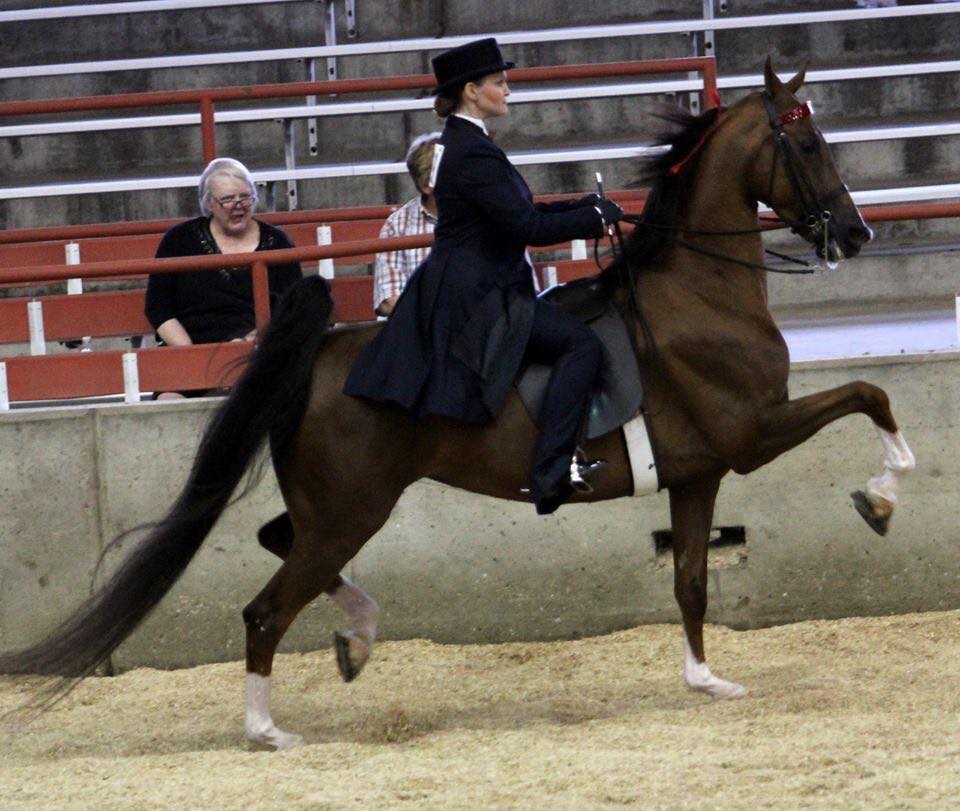 #144229
Consider Me Timeless
Champagne's Favorite Son X Secretly
Sold! Congratulations to Sammy Jo Galica on her purchase of "Chanel"!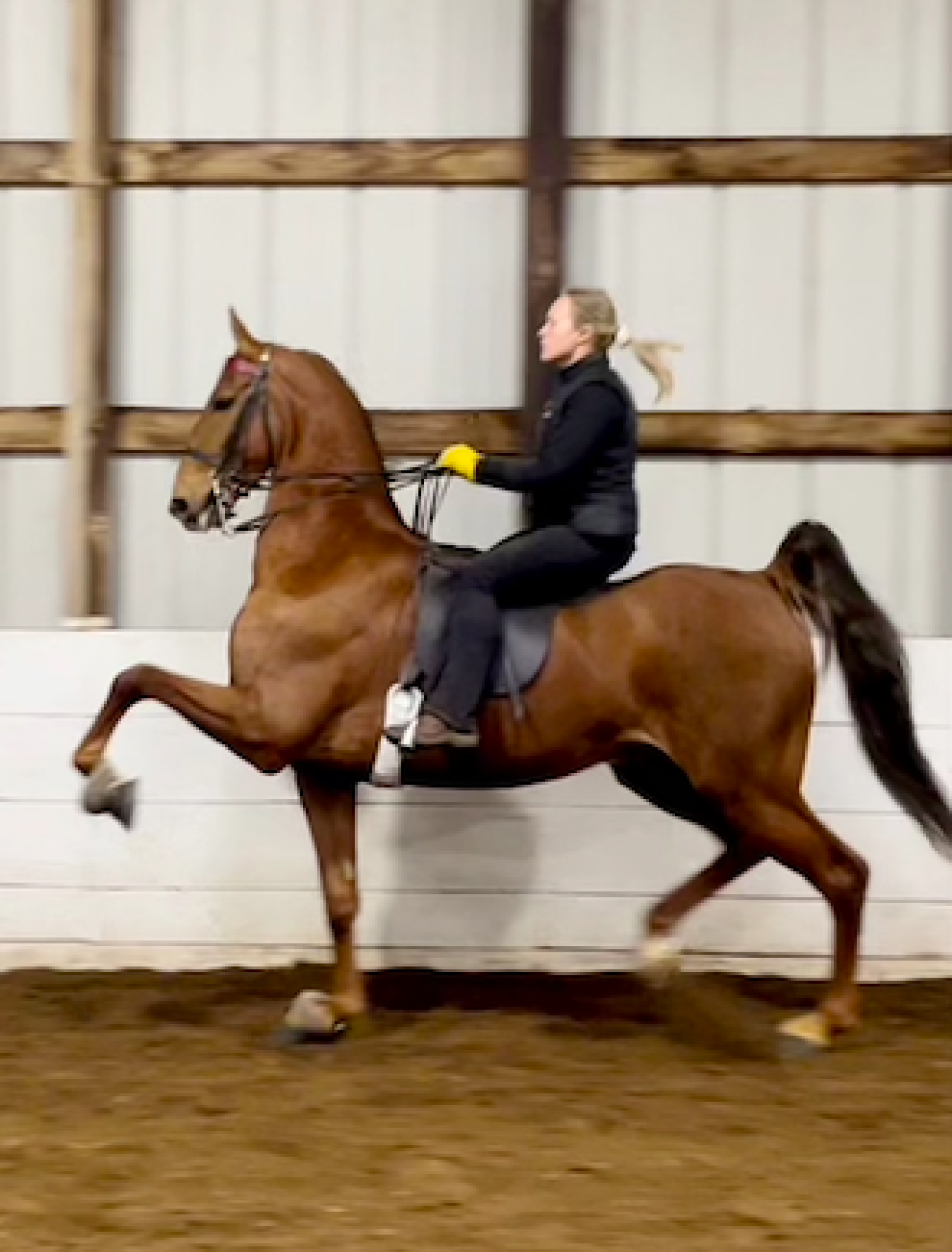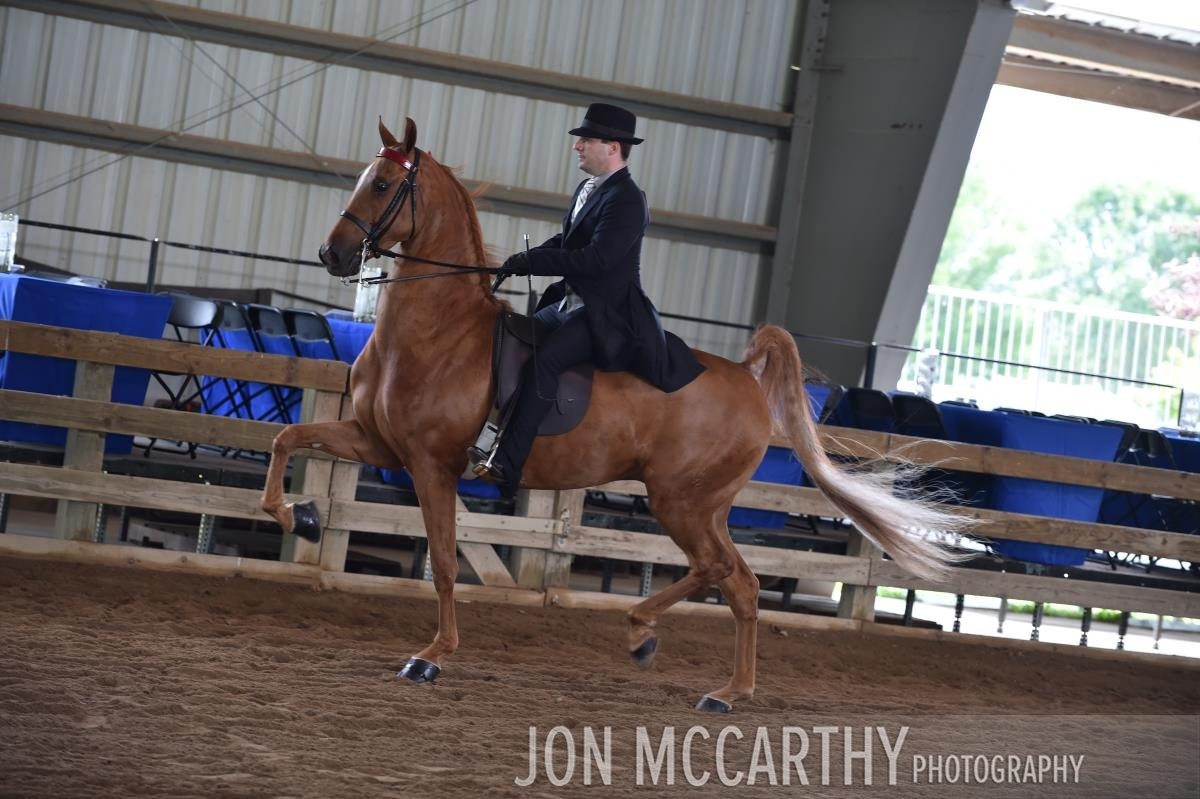 #124886
An Irish Victory
Sold!
Congratulations to Nancy Buchholtz on her purchase of "Murphy"!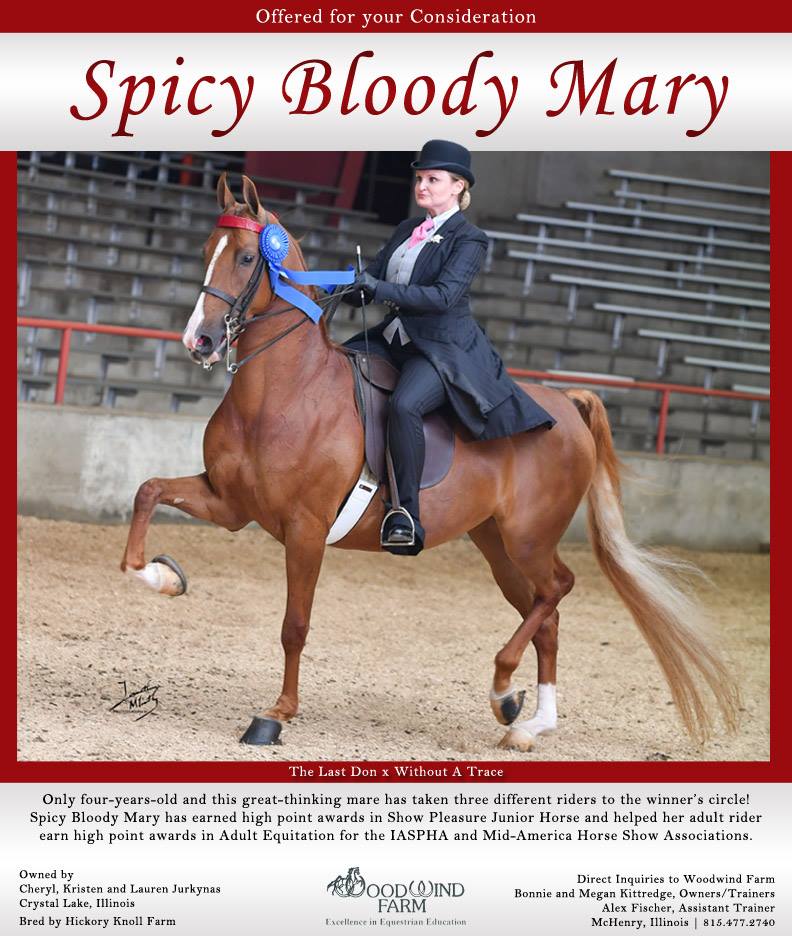 #150921
Spicy Bloody Mary
The Last Don X Without A Trace
Sold!
Congratulations to Marquita Lovick and McKenzie Hall on their selection of Agave!
Can't find what you are looking for?
We constantly have new and young horses circulating through the barn and we just might have your next champion!
Contact us to see what else we have available!
#WOODWINDFARM #BARNDAYS #WEAREWOODWINDSTRONG
Join our email list
Be the first to know about new classes, events, and more.